Ochs Auto Body maintains 5 star rating with help of OPTIMA™ Program.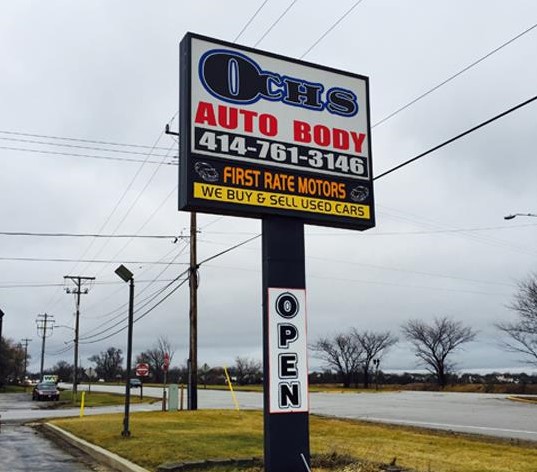 If your business is recommended as highly as Ochs Auto Body, you're missing out by not actively advertising this online. 58% of consumers say that the star rating of a business is the most important aspect to consider when choosing where to take their business.
7 out of 10 consumers will leave a review for a business if they're asked to. Provided with OPTIMA™ are two tools to encourage and generate positive reviews: 150 printed, custom-designed Recommendation Request Cards for each location and a community-specific customer review page and email-able link to facilitate positive reviews, bringing happy customers directly to your "write a review" space at Google. This feature absolutely paid off for Ochs Auto Body. Before OPTIMA™, Ochs Auto Body had two reviews at 5 stars. With OPTIMA™, Ochs Auto Body maintains this impressive 5 star rating with forty-five reviews! Maintaining a five star rating as review numbers go up is not an easy feat, but was made possible with the help of the OPTIMA™ Program in tandem with Ochs' impressive service.
A 5 star rating directly translates to business won. For Ochs Auto Body this is evidenced by 83 calls directly from their Google listing and 2,755 views to their OPTIMA™ Testimonial Page, which houses company information, photos, and most importantly: endorsements from the local community.